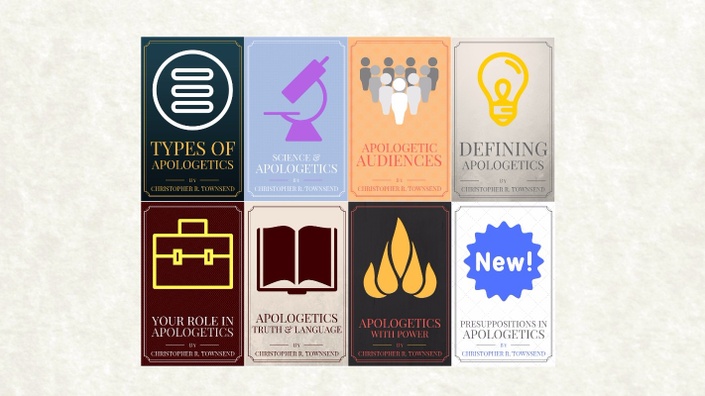 Prove It Collection (SERIES 1)
Everything you need to get started as an apologist
This is an 8 COURSE BUNDLE. OVER 25% SAVINGS!!!
Have you ever struggled to communicate why you believe what you believe, especially to someone with questions or an even unbeliever? This class will equip you with incredible tools for communicating your faith to difficult audiences. You will leave this class understanding and communicating why you believe what you believe like never before!
Defining Apologetics
Have you ever heard of apologetics? Are you confused about what it does and does not involve? Or, do you understand these things and want more clarity on the history and makeup of the field? This course is for you. In it you will:
Learn about the original and the history of apologetics
Discover the biblical roots
Lay the foundation for apologetic studies by defining the field
Types of Apologetics
Have you been taught the different types of apologetics? Have you studied the different ways to communicate biblical truths? This manicures will expose you to several different strategic apologetic positions. In it you will:
Consider different methods of apologetic discourse
Learn how to create healthy boundaries so that you can minister effectively without exposing yourself to unhealthy conversations and relationships
Clarify the relationship between faith and reason
Contemplate the effects of sin on the mind and how understanding this can help you better minister to the lost
Your Role as An Apologist
Have you ever felt like you were in over your head? Have you ever been sucked into a conversation that ended with more harm than good? Have you been worried that you might damage the gospel by being too forceful or by not being forceful enough? This course will help you sort all that out. In it you will:
Uncover three key characteristics of being an Ambassador for Christ
Explore how to use these three characteristics to reach the lost and disciple the found
Learn how to use questions (just like Jesus) to communicate to difficult audiences, even when you are in over your head
Recognize the various stages of evangelism and adapt a healthy method for working through those stages by the guidance of the Holy Spirit
Apologetic Audiences
Have you noticed major shifts in pop culture? Have you noticed similar shifts in the way people think? Have you ever wondered where these ideas are coming from and how you can respond to them? In this course you will:
Create awareness of the different types of audiences that you are likely to encounter
Create strategy for communicating to both academic audiences and less academic people
Examine similarities and differences between the NT Apostle's audiences and modern audiences
Trace the history of some of the most popular anti-Christian worldviews of our time and learn to recognize and point out their errors.
Truth, Language, & Skepticism
Did you know that nearly 75% of millennials believe that truth is subjective? At the same time, people will claim that "their" truth is accurate. Many are skeptical of everything that conflicts with their presuppositions and will rail against anyone who tries to "impose" another way of looking at things. Have you seen this play out in conversations and in the way people validate lifestyle decisions? In this course you will:
Discover the nature of truth and how to communicate it to difficult people
Create a healthy plan for dealing with cultural differences and language confusion
Learn how to disarm the most ardent skeptic
Presuppositions in Apologetics
Have you noticed that everyone brings their baggage and beliefs to a conversation? Yet they often pretend like their beliefs are totally rational and accurate. Often times they hold the idea of God to a completely different standard than any other alternative view. In this course you will:
Learn how to create a fresh start and even the playing field when communicating to unbelievers.
Discover how sin influences people and keeps them from receiving the Gospel
Develop a strategy for saving time and cutting to the chase in conversations with people who have endless questions, but never are satisfied with the answer
Science & Apologetics
Have you ever heard someone say, "I don't believe in God. I believe in science?" This statement is very revealing. In this course you will:
Examine the definition of science
Expose hidden agendas that manipulate words to make the idea of God look unscientific
Answer the question, "Is Atheism a religion?"
Apologetics with Power
Paul was brilliant. He used his words and his understanding to reach the lost and disciple the found. But even Paul acknowledged that even the best educated and most capable men are nothing without the power of God. In the Bible there is a hidden blueprint for reaching the lost and discipling the found through the work of the cross and the Christian life. In this course you will:
Learn about the blood of Christ and how it empowers you in evangelism
Create a Gospel presentation out of your testimony
Consecrate your life to Christ and His Commissions
TESTIMONIALS
"I took this course. IT CHANGED MY LIFE. If you want to be more effective in communicating why you believe what you believe then this IS for you."

"MAKE TIME TO TAKE THIS COURSE! We could all use this. Chris Townsend was one of my professors at Christ For The Nations. I can vouch for the credibility and depth of his curriculum."

"This is an outstanding book (part of the online courses). Anyone who wants to grow in their faith and understanding of the Scriptures needs to read this book. Very compelling and very well written. I WOULD RECOMMEND THIS TO ANYBODY IN THE CHURCH, AND THOSE WHO ARE NOT IN THE CHURCH."

"My Muslim friend has been taking your online class and absolutely loves it!"

"What seemed to be overwhelming, Chris broke down and made easy to understand. I now feel more confident and equipped to talk to an atheist or even fellow believers."
"Taking apologetics prepared me to face a real world with tough questions. It opened my eyes to the confusion that was being taught to my generation and educated me to bring clarity and hope to my generation."
"Become equipped to 'give an answer to everyone who asks you to give the reason for the hope that you have!!' - 1 Peter 3:15"

Your Instructor
Courses Included with Purchase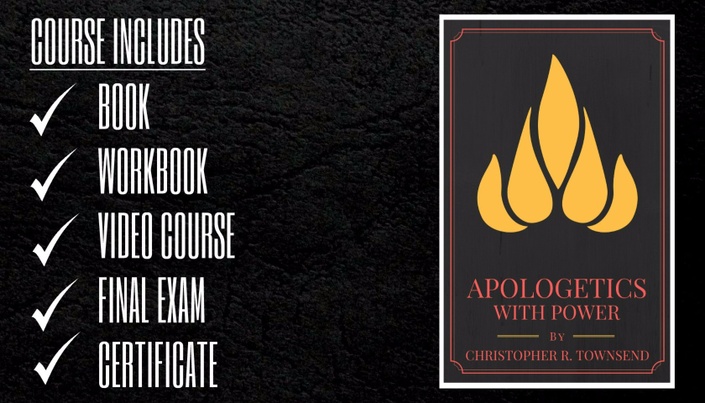 Apologetics With Power
"The Power Of God Unto Salvation!"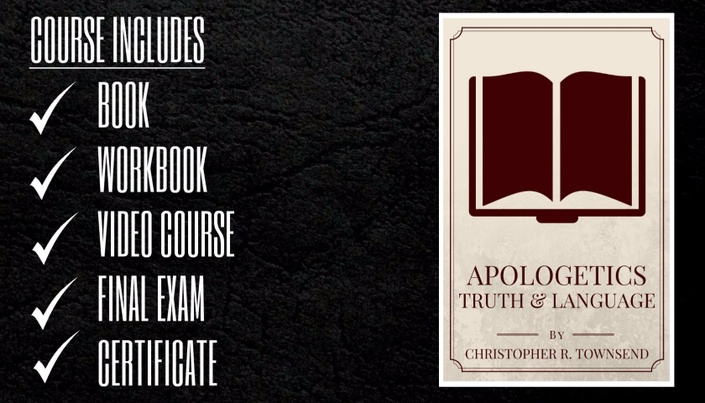 Understanding Truth and Language
Learn to battle skepticism & word games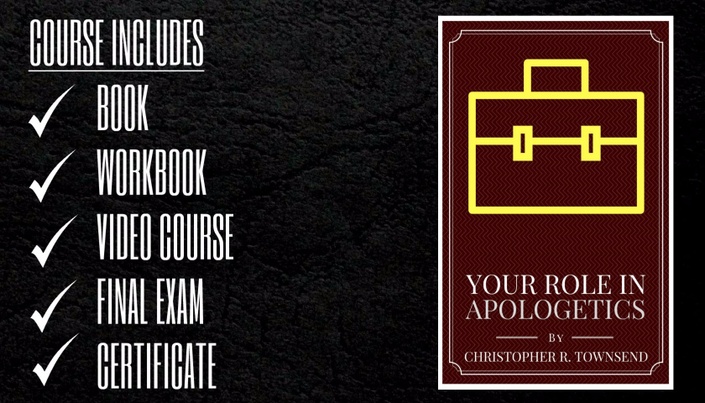 Your Role In Apologetics
Learn all about the impact of the role you have as an Aplogist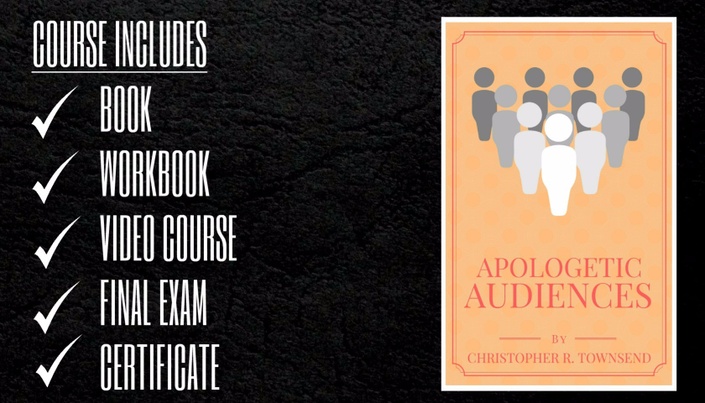 Apologetic Audiences
Learn all about Apologetic Audiences - why it matters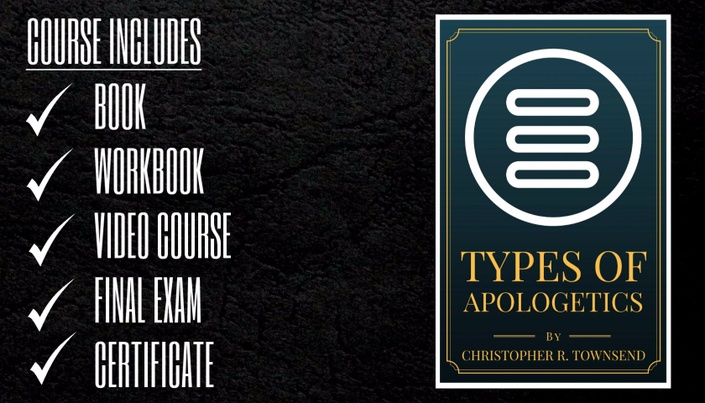 Types of Apologetics
Everything You Need To Know About Apologetic Methods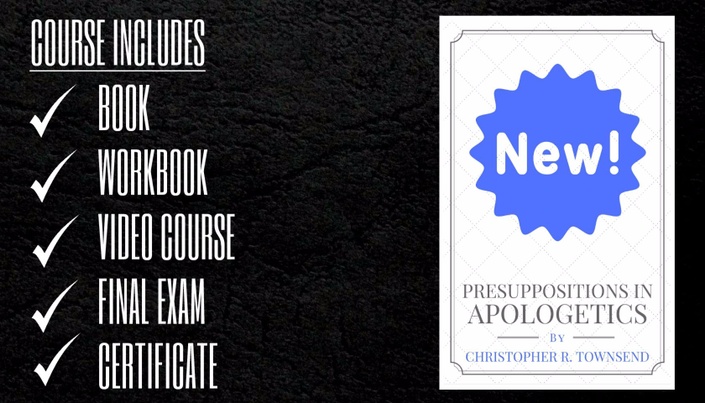 Presuppositions In Apologetics
Disarm Defensive People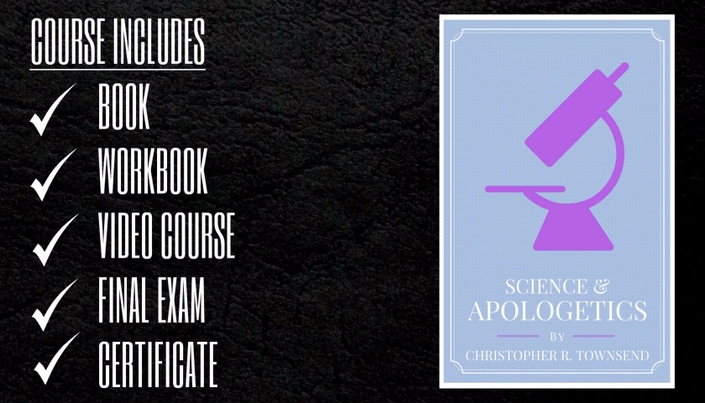 Science and Apologetics
Clearing the air on "Science"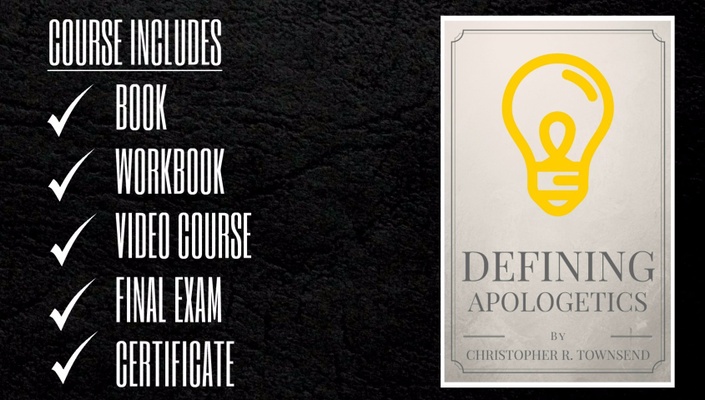 Defining Apologetics
What does Apologetics really mean?
Original Price: $78